Sokopaint Laser
Controls: Use WASD or Arrow keys or mouse to move. Ctrl+R to restart.
You have to paint the entire floor by pushing the paint boxes with the rolling laser without destroying the paint box to win. You can not push more than one box at the same time. If you destroy one box before painting the entire floor you will lose.
This game is almost the same as SokoPaint But.
Note: Every level is possible.
Comments
Log in with itch.io to leave a comment.
shartok take a look at this by the way shartok i'm on Chrome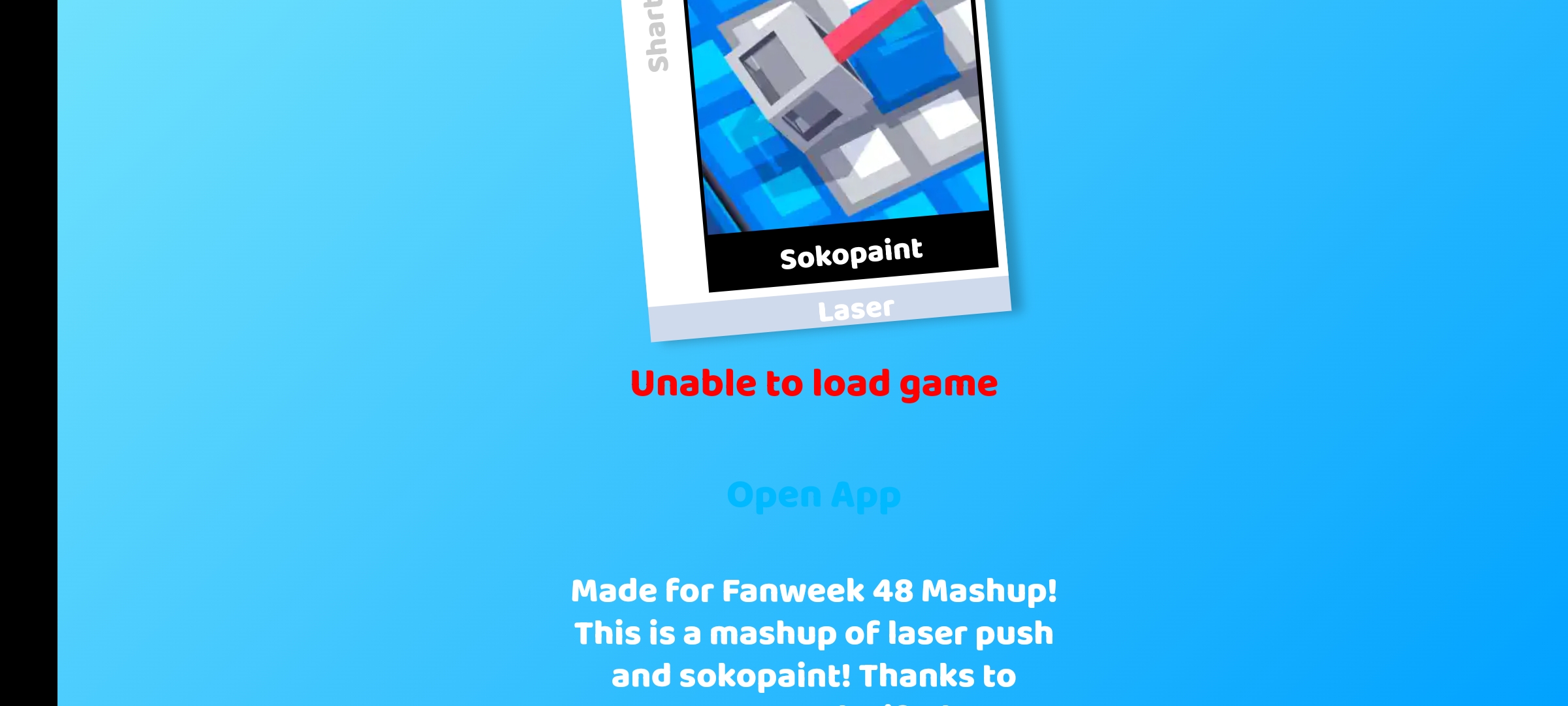 Sokopaint Laser Walkthrough
when will the game come out?
for windows & android & Linux & mac
fancade games can't be converted into an app.
If you make a game in fancade the game will only be playable in the fancade app and in the browser with the link you will get.
So it will not come for windows & android & Linux & mac unless I learn C++ or something like that :(
This and SokoPaint look really nice.
I would gladly pay for a windows exe, but can't do anything with html. :(
It's ok but did you played the full game?
Also a fun fact:
The HTML contains a link only!
Because this game made in Fancade.